If You Think It,
You Can Make It.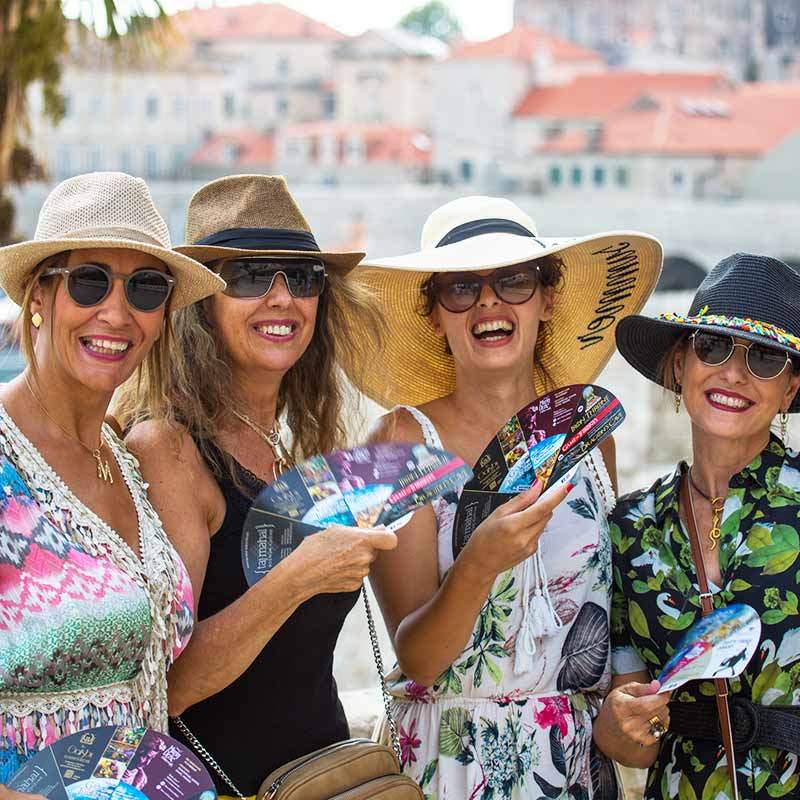 If You Think It,
You Can Make It.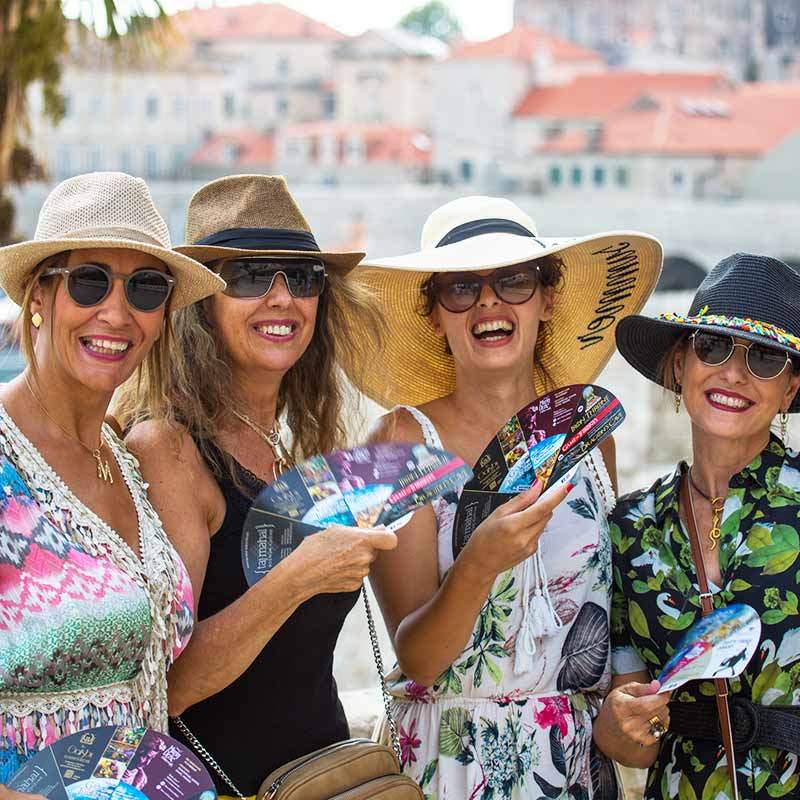 GUIDE
If you are an agency bringing tourist groups in Dubrovnik, we'd be happy to offer them refreshment in the shape of a hand fan. All you need to do is contact us and we will provide free copies to inspire your guests or clients what to do in Dubrovnik. If you wish, our hand fan can also be personalized according to your needs.
FASHION ACCESSORY
If you are planning an event in Dubrovnik during hot summer days, we can provide the perfect fashion accessory for your guests – a personalized cooling hand fan. It's easily foldable and light to carry in a bag or pocket. We are sure that fashion accessory like this will be highly appreciated on your special occasion.
SOUVENIR
We are very proud of our hand fan and happy to see it in every part of the world. It is an ideal Dubrovnik souvenir, so if you have collected a copy during your stay, it would truly honor us if you posted a photo on your social media profile and tagged us with #hellodubrovnik
BRAND AMBASSADOR
We are looking for an enthusiastic Brand Ambassador to collaborate with us. As a successful candidate, you will be involved in increasing brand awareness by promoting our product through various media channels. If you're interested in this kind of dynamic cooperation, we look forward meeting you! Get in touch for more info.
Instagram Photo Tour
Visit and experience the most scenic and Instagram-worthy sights in Dubrovnik.
Snap photos and experience their beauty. Immerse yourself in the charm while exploring the architecture and the stunning scenery. Receive assistance from a professional photographer.
Duration: 2 hours
Instant confirmation
Instructor: English

The innovative way of promotion
Hello Dubrovnik connects business and people. With years of experience working in marketing, we have helped to connect business owners and people who are visiting Dubrovnik in a fun and new way.
Our goal is to give you the opportunity to promote your business if you are a business owner in a playful way as well as encourage you to positive progress in what you do.