Dubrovnik private boat tours with Rewind Dubrovnik
Experience endless summer vibes on Dubrovnik private boat tours and explore the Elaphiti Islands in a unique way!
While planning your Dubrovnik summer vacation, you are probably picturing yourself on the beach, sunbathing on the hot Mediterranean sun, swimming in the crystal clear the Adriatic Sea, and visiting new places. If this is more or less your plan, we have an excellent suggestion on how to do all that in one single day!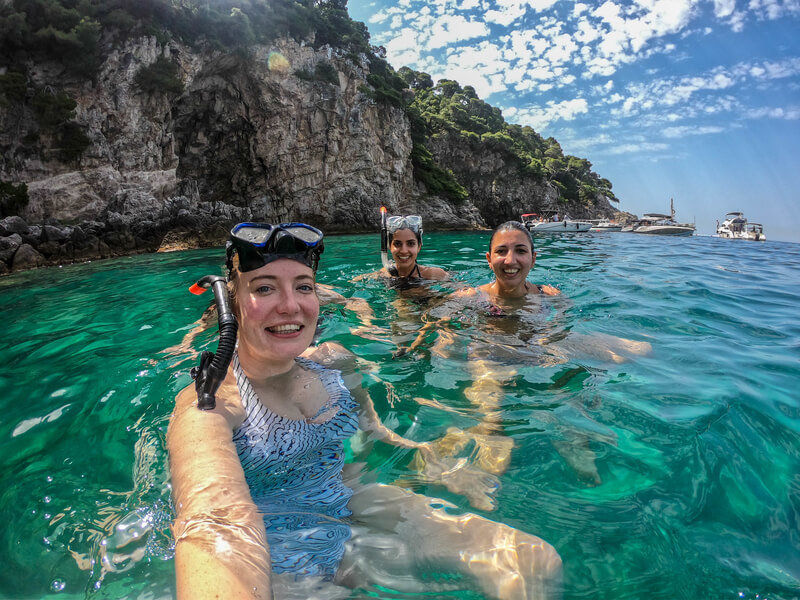 Rewind Dubrovnik is a boating company run by a Dubrovnik born and raised, young yet skilled skipper Lukša. On his Dubrovnik private boat tours, he puts a special emphasis on a personal approach to his guests, making sure they fully and truly enjoy their time. Lukša will show you all the hidden beauties of Dubrovnik's coastline and islands, as he knows them like the back of his hand.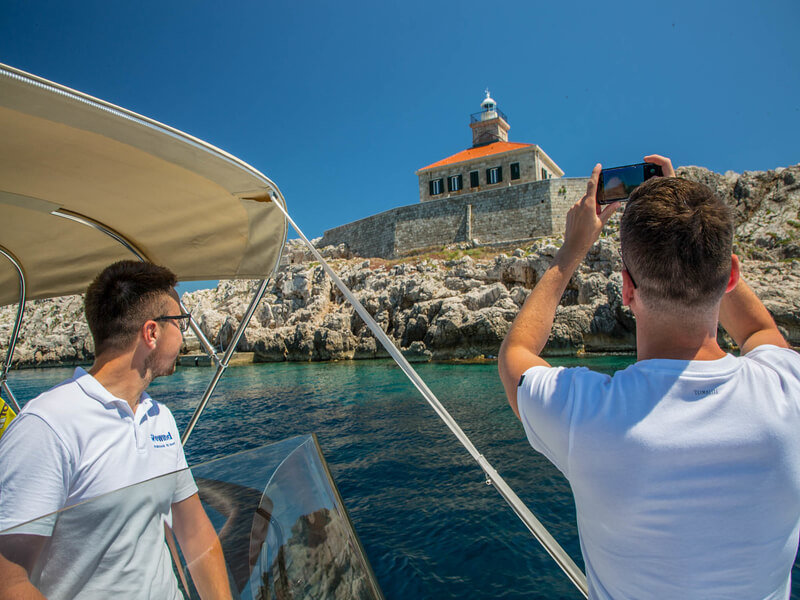 Wonder off the beaten paths, swim in the picturesque crystal clear waters, and snorkel in the secluded beaches
KICKBACK, RELAX AND ENJOY THE SALTY BREEZE ON YOUR FACE
If you want to experience top-notch boating and touring service, we wholeheartedly recommend booking Rewind's Elaphiti half-day or full-day boat tour. Lukša will not only be your skipper, but also a knowledgable guide who will share interesting facts and tales about the three Elaphiti Islands you get to visit: Koločep, Lopud, and Šipan.
Rest assured you will be treated with the utmost care so you can carelessly enjoy your sea adventure from the start to the very end! Lukša will prepare everything you need for a memorable fun day at the sea: organize pick up and drop off to your accommodation, provide the water, wine, fruits, towels, masks & snorkels, Go-Pro camera, Wi-Fi, and floaties for children. 
If you wish, he can make lunch arrangements in top-rated local restaurants, tasting of locally produced wine, olive oil, and liqueurs, or organize a guided tour of the islands.
On this Dubrovnik private boat tour, you will have the opportunity to wander off the beaten paths, visit the Blue cave on Koločep, have fun on the sandy beach Šunj on Lopud island, taste good local food on Šipan Island, swim and snorkel in the turquoise clean sea in the small hidden coves, take stunning pictures,… Also, we would like to emphasize that, considering the current situation with the Coronavirus pandemic, Rewind takes all precautionary measures; they are committed to an enhanced cleaning protocol on all boats, and guests are provided with hand sanitizers.
We wanted to make sure all this really is as good as it sounds, so we booked the Elaphiti Islands tour in the summer of 2020. As you can see from the photos we took, there are more than enough excellent reasons why choose Rewind Dubrovnik by boat. Start your adventure and welcome aboard!