Must have Dubrovnik jewelry
If you are planning on visiting Dubrovnik or you are already here, let us introduce you to Clara Stones.
The only workshop in Croatia with brand made with pure love. And red coral. The fantasy world of Clara Stones jewelry reflects an innovative approach to design, and the respect for heritage, art and nature.
The story of red coral is quite fascinating. If you are fan of mythology, Greeks considered that red coral was made when Perseus beheaded Medusa and threw the head into the sea. Sea algae, covered in blood from Medusa's head, turned to stone and became a beautiful coral. Red coral, and Adriatic treasure protected by law, is considered the most beautiful coral.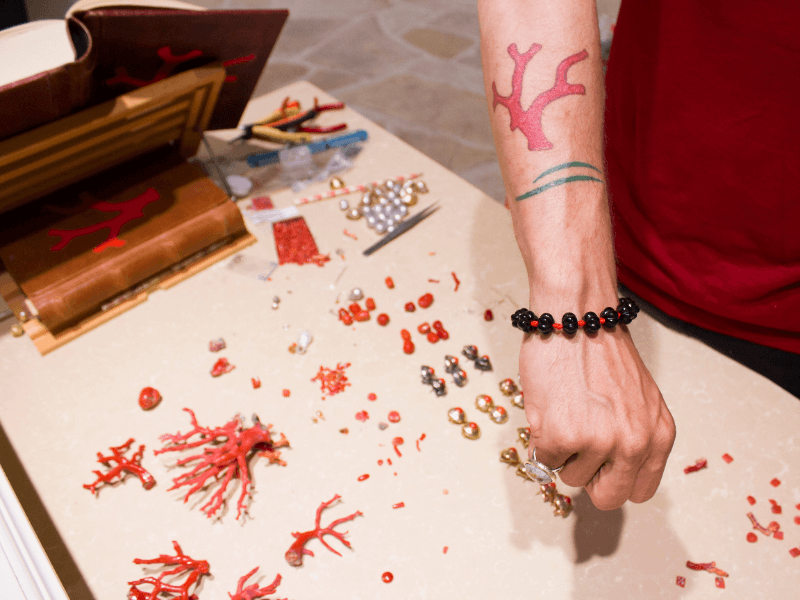 The Romans believed that the red Mediterranean coral had magical and medicinal properties
Roman children wore coral necklaces to protect them from danger and keep them healthy. Victorian babies from wealthy families had teething rings made of coral and Native American artisans also created fine jewelry from coral.
Coral jewelry is considered very valuable so the demand for such pieces is always very high.
WISDOM, HAPPINESS, MODESTY, AND IMMORTALITY
Corals often represent wisdom, happiness, modesty, and immortality. These stones can also be used for curing intestinal spasms, sleeplessness as well as problems like bladder stones. Corals are also believed to be able to get rid of stress, anxiety, fears, nervousness, nightmares, panicking, foolishness, and depression. Red coral is the most valuable form of coral. The deeper the red, the more it is prized. Call them the diamonds of the sea.
Rather than simply following current trends, gold and silver is used in combination with coral to create timeless pieces. By the 18th century, the trade of Mediterranean red coral to India was at its zenith. India supplied Europe with diamonds, and Europe supplied India with the red coral.
If you want to purchase an elegant piece of Dubrovnik jewelry made of coral, you have to keep in mind not everything that is red is a natural red coral. Ask for a certificate of authenticity with Latin name of the coral on it. This is a  guarantee the coral is real and not treated or coloured. You should also ask for the invoice with the company's name and VAT number.
Visit Clara Stones workshop to find out more about this fascinating Dubrovnik jewelry.