Dubrovnik Christmas Fairy Tale
Finally, the most magical time of the year has arrived.
December festive mood is everywhere. Dubrovnik is transformed into a Christmas fairy tale filled with magical holiday spirit.
While most people associate Dubrovnik with summer, you'll feel its authentic spirit during the winter months, too. You'll notice the locals are merrier, and with Christmas just around the corner, the Old Town is even more alive. Indulge yourself in true colorful Christmas spirit by having a few glasses of mulled wine ("kuhano vino") while eating sausages or drinking beer on the decorative Christmas houses. Explore Dubrovnik winter festival market, there is something for everyone's taste. The Christmas market in Lazareti is a novelty. As part of the charity project, all the profits will be donated to the Association for Down Syndrome Dubrovnik. Winter is not the same without sharing some love. Ice skating rink in Lapad is the source of great joy and fun for children, as is the Advent train driving in Uvala Lapad.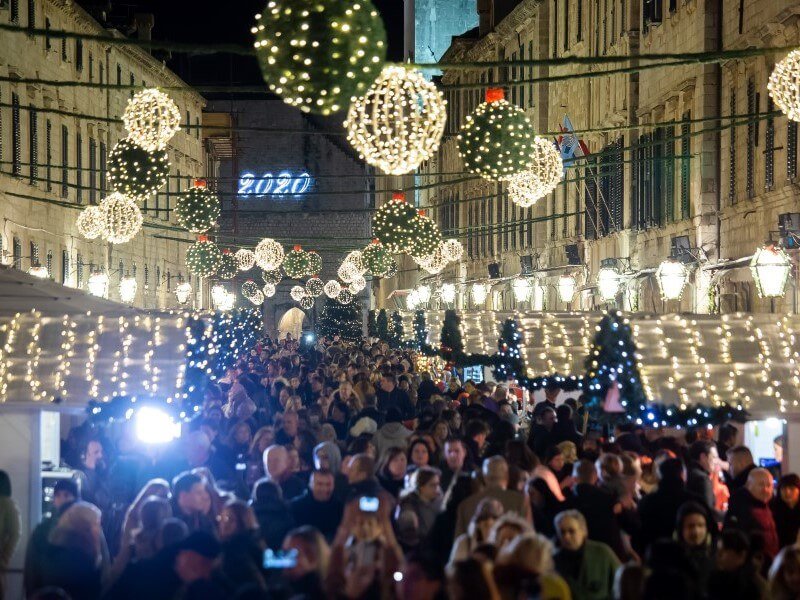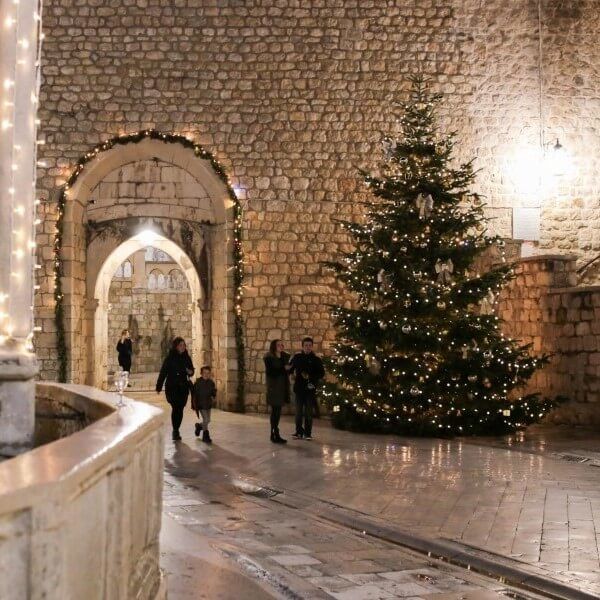 If you are spending Christmas away from home, our recommendation is to visit Dubrovnik.
As the majority of the Croatian population is Catholic, Christmas is without a doubt the biggest celebratory holiday of the year.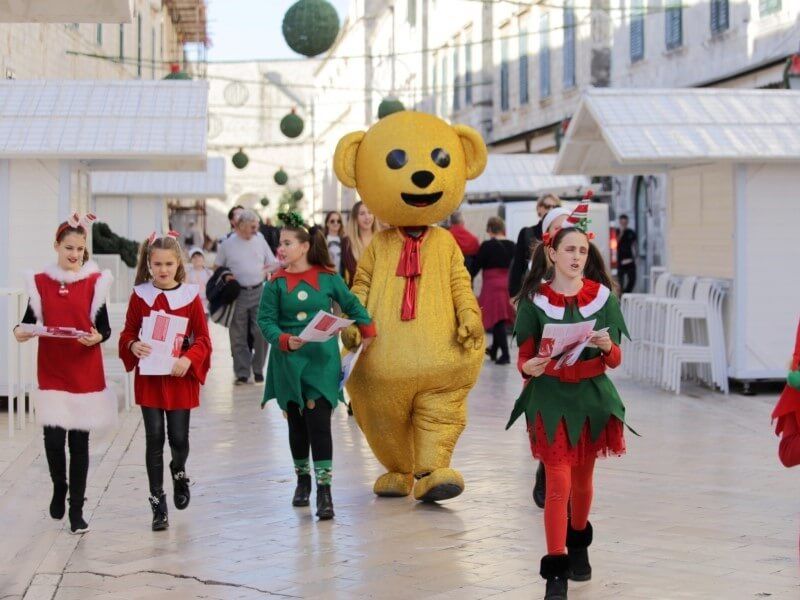 Kolenda (Christmas carol) in Dubrovnik has a special place and a long and rich history in the festive spirit in this area.
CHRISTMAS EVE (BADNJAK)
The festivities truly begin on Christmas Eve, a celebration the Croats refer to as "Badnjak". This is that one day of the year when you will discover one of the richest cultural experiences. Everyone dresses in nice clothes head into the Old Town and the Dubrovnik turns into one big family singing Kolenda (Christmas carol) in front of the St Blaise church. You will see the locals congratulate each other and drinking. In the evening, the locals go from house to house with close friends singing Kolenda (Christmas carols) and eating even more.
The tradition originates from the 13th century and it is gladly practiced to this day. Singers go from house to house and congratulate Christmas Eve, as well as New Year's Eve. Usually, the singers also play instruments, such as guitars, harmonica and mandolin.
Getting to Dubrovnik in winter is a bit challenging. Yet, if you're planning a holiday getaway or looking for someplace to visit in Europe for Christmas or New Year, coming to Dubrovnik is worth your time.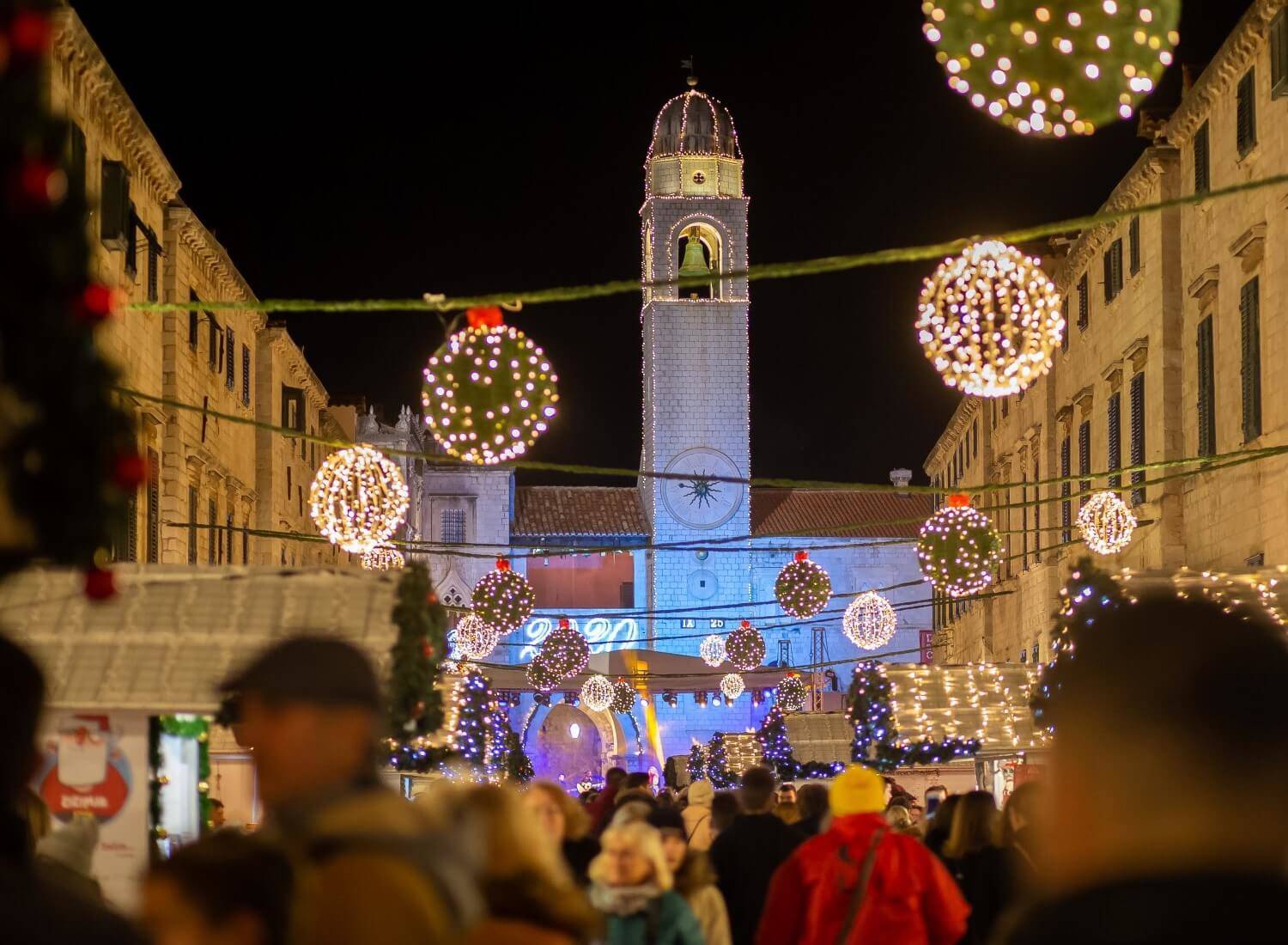 We promise you'll be kept warm and happy by the Dubrovnik Christmas festivities and merry spirit.
Photo credits: Dubrovnik Winter Festival