Dubrovnik in a day: What To Do, See and Eat in 24 hours
Can you do Dubrovnik in one day?
Dubrovnik in a day is possible and it can be just enough time to explore this must-do and must-try suggestions. Whether you arrive by land, air or sea, it's possible to spend the perfect day in Dubrovnik, Croatia. However, I (and anyone who's been there) will tell you that you should definitely stay longer if you can! You don't want to miss all this incredible city has to offer but if you've only got 24 hours, here's how I suggest you see Dubrovnik in a day.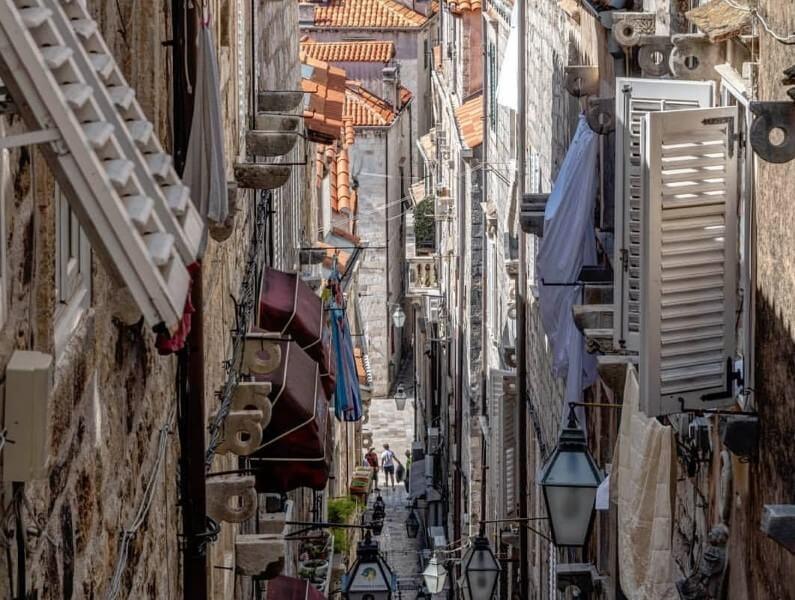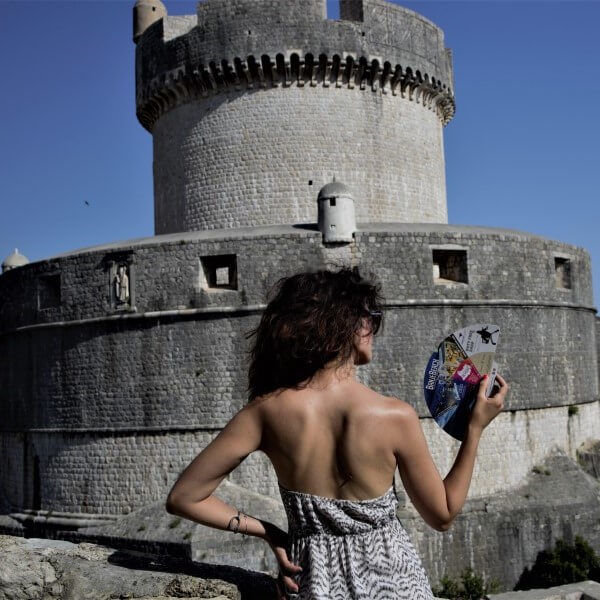 If you follow this guide, you will do all the best things one can experience over 24 hours in Dubrovnik. 
OLD TOWN MORNING CHARMS  
If you want Dubrovnik to yourself, get into the Old Town around 7.30 am and take that "I have Stradun all for myself" photo. Since you've only got one day in town, I'd skip the sit-down breakfast and just grab a coffee and go. There are several places around town that have takeout coffee and pastries. If you like a leisurely start to your day, then stop for a hearty breakfast to keep your energy levels up throughout the day.
EXPLORE
Dubrovnik has a rich history, and visiting the museums in town offers you a glance into the past. My picks are Rector's Palace, Sponza, Archaeological museum, Museum of modern art or House of Marin Držić. If you are with kids, visit the Aquarium. Outside of the city, visit the brand new Red History Museum where you can find out how the Communist Party started in Croatia.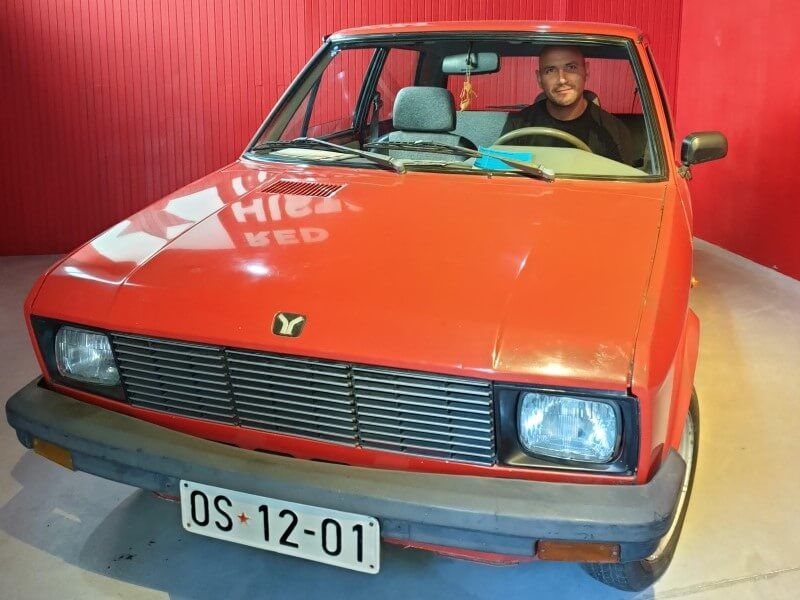 Visit Red History Museum in Gruž, find out how the Communist Party started in Croatia

VISIT LOKRUM
You shouldn't miss a visit to this pretty little island. Have lunch with adorable bunny rabbits and roaming peacocks. You'll have to take the ferry over but it's just a 15-minute ride and the scenery is beautiful. Use this opportunity to get some great shots of Dubrovnik from the water. 
IT'S 12.00 O'CLOCK
It would be a shame, shame, shame to miss the Game of Thrones King's Landing tour while in Dubrovnik, the capital city of the Seven Kingdoms. Stroll the cobblestoned medieval streets and markets and meet the various characters of this bustling city. Meet Ivan and get that authentic local experience from a passionate born and raised Dubrovnik guide.
Take a seat on the Iron Throne located in the Game of Thrones FAN shop (Dubrovnik City shop), which you can find in Boškovićeva street and go GoT crazy.
HIT THE BEACH 
After all that GoT adrenaline, I am pretty sure it's time to get your swimwear on and jump into the sea. Banje Beach is among the most popular beaches in Dubrovnik. If you happen to visit in the winter, it's still worth it for the stunning views. If you're there in spring, summer, or fall you can have lunch at Banje Beach Restaurant before or after you relax by the water. Or, you can order drinks at your cabana or beach chair from the bar.
LET'S EAT
There are a number of spots to eat at in town. Bosnian cuisine is a special mixture of oriental, Mediterranean and continental European cuisine. Čevapi, Burek, Begova čorba, Klepe (Bosnian minced meat dumplings), Dolma, are just some of the dishes that you have to try at Taj Mahal Dubrovnik. 
MEAT MECCA
Gatsby restaurant is a meat mecca, a place for those keen on a great steak. With three types of grills, every dish looks perfect when it reaches your table. Given that the owner is fond of the bottom line of the movie the Great Gatsby, he named the restaurant accordingly three years ago. The intention is pretty clear. You'll get great food at a great price here, with superb Croatian, Italian and French wines.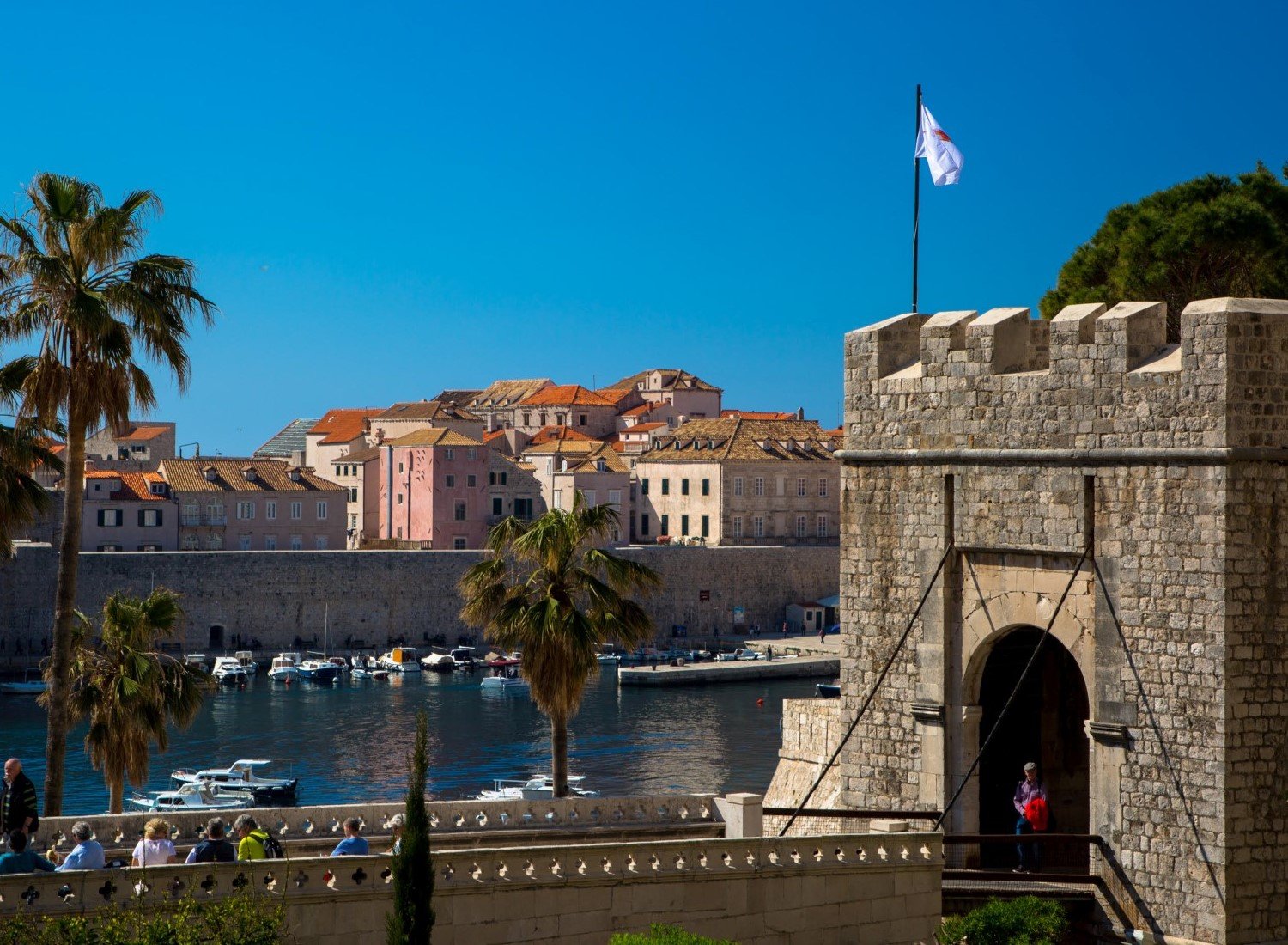 PIZZA
For pizza lovers, go to Castro pizzeria. Located near Green Market at Gundulićeva poljana, many locals will tell you they make the best pizza in town. 
SHAKE THINGS UP
Be sure to check out Culture Club Revelin. This nightclub is located inside a 16th-century fortress and it's the hottest nightclub in town. If you like house music, techno, club mixes, and mash-ups, you can dance until the sun comes up! Even if you don't like this kind of music, the energy is crazy so you can't help but have a good time.
You may not be able to see all of Dubrovnik in a day but you should be able to see some of the most famous sights in that time. I always say, "I'd rather visit a place for 24 hours than not visit at all."