So, you travel to Dubrovnik
Dubrovnik made it to your travel list? I know, it's popular on everyone's these days.
Nowadays the city has a population of 50 000 people. Dubrovnik can be surely called one of the most fascinating cities in Croatia. Travelers are never fully prepared for the unusual cultural details that guidebooks never mention, so here are some tips you gotta know before your well-planned trip here.
Visas & Permits
Before leaving to come to Croatia, make sure you understand your legal situation. Depending on your nationality, you might need a visa. Check if you need one here.
Health
We recommend you make sure you are covered for healthcare at all times in Croatia. This section provides information on the Croatian health system, doctors, hospitals and medical treatment. Things may not work the same way as at home – get informed in case you get ill.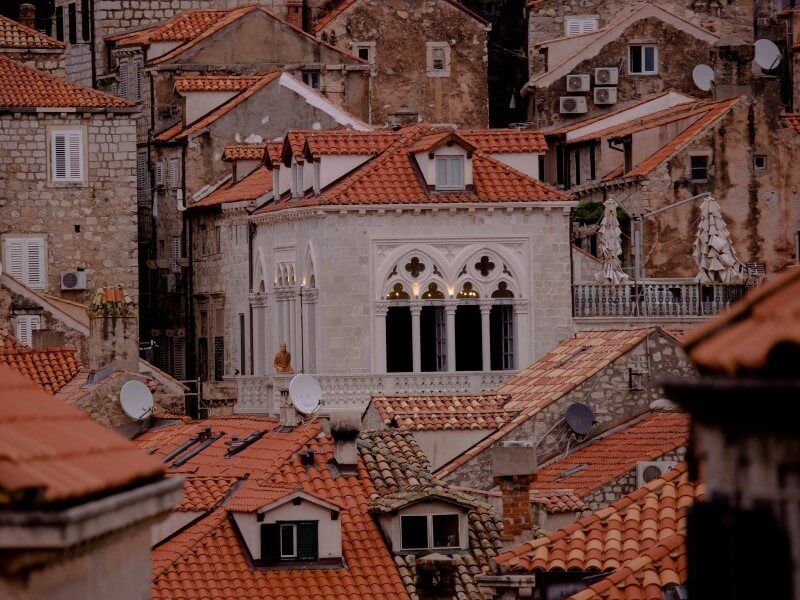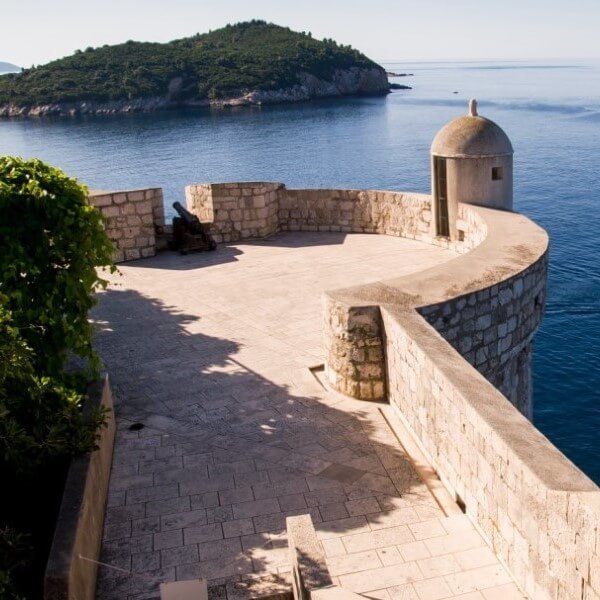 How to get to Dubrovnik
Depending on where you start your trip, there are plenty of possibilities to travel to Dubrovnik.
If you choose to start your trip from Dubrovnik, check out flight from your home city. If you are starting your trip from some other place in Croatia, check out Croatia Airlines direct flights, or rent a car, take a bus or get your catamaran ticket with Jadrolinija and avoid all crowds at the border (depending what time of year are you traveling).
To and from Dubrovnik Airport
There's a number of options for traveling to and from Dubrovnik Airport. Whatever option you take, make sure you look at the stunning coastal scenery during the transfer.
By airport bus
The bus is timed to coincide with flight arrivals at the airport, you may find yourself having to wait for a little while (which shouldn't really be longer than 15 minutes) for the bus to arrive. (The bus is obviously bringing travelers to the airport, too.) The airport bus also drops people off at the western entrance to the Old Town, Pile Gate – so if you would prefer to be taken to eastern Ploče Gate, you might like to consider taking a taxi. Tickets for the bus cost 35,00 kuna, and there is 7,00 kuna extra charge for luggage. Once you are seated and before the bus has departed, the driver (or assistant) will come round the bus selling tickets. Journey time is around 30 minutes.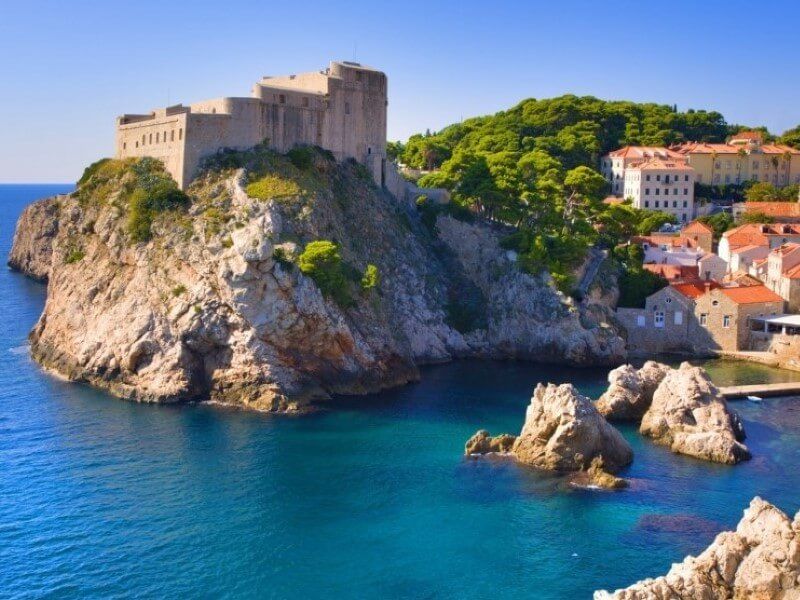 Best time to travel to Dubrovnik
What is the best season to visit Croatia? It depends on what you want to do, of course, but for most purposes, the best time to visit is in late spring or early autumn followed by summer and lastly, winter.
By taxi
You will see a taxi rank just outside Dubrovnik Airport. A taxi to/from the Old Town is around 280,00 – 300,00 kuna. Better taxi than Uber. Uber is quite expensive here.
Pre-booking
Safe travels are best travels, even for a short distance. You can fully rely on Laus travel and do pre-booking with them.
July and August are the most exciting times to visit as the weather is beach-perfect and the festival season is in full swing. Summer crowds can put people off, however. The absolute best time to visit Croatia–when crowds are smaller, the weather is ideal and ferries to the islands are still frequent- is May, June or September. If you are winter lover and love Europe during the holidays, you've likely experienced the joy of open-air Christmas markets on the main squares and streets. And Dubrovnik (thought no winter wonderland with its 18 Celsius (65 F) and snow cannon) does not disappoint.
Money Exchange
Croatia has its own currency called Croatian Kuna. There are plenty of exchange offices both inside and outside of the Old Town. However, one of the things you should know is that the rate shown on the table is low compared to international currency exchange websites. This is because the commission is already deducted. Because of the fluctuation in currency, for an accurate exchange rate, visit the Croatian National Bank.
Foreign currency can be exchanged in banks, exchange offices, post offices and in the majority of tourist information offices and hotels.
Credit Cards & ATMs
Credit cards (Eurocard / Mastercard, Visa, American Express and Diners) are accepted in almost all hotels, restaurants, shops and cash machines. ATMs accept most international debit cards and a transaction fee of approx. 3,5% is charged for each cash withdrawal. Some ATM's offer credit card cash withdrawals, fees vary depending on card provider, kindly check with your provider about the same.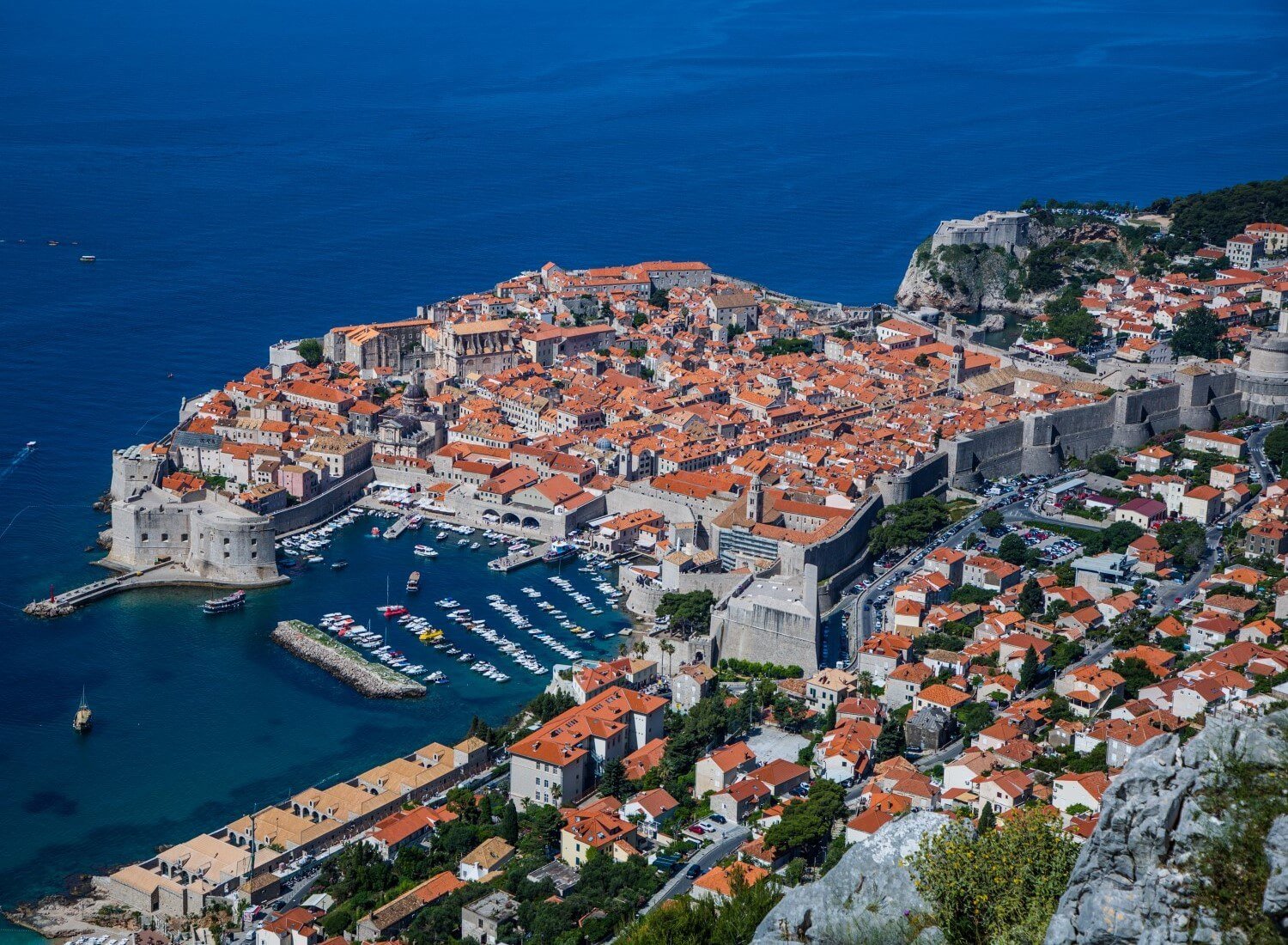 Placing Calls
Calling from Croatia works pretty much the same as in any other country. Almost all foreign countries can be direct-dialed. However, international calls can be expensive.
International Calls
To dial abroad from Croatian phones, it is necessary to use the '00' prefix, followed by the country code. You should then remove the first 0 of the local phone number.
The country code for Croatia is 385. To call Croatian numbers from abroad, you should dial the area code without the first zero after the country code (for example 00 385 20 xxx xxxx if you are calling someone in Dubrovnik).
International calls from Croatia can be very expensive. For this reason, you might want to consider alternative international calling methods such as international calling cards or Voice over IP (VoIP) calls.
Important numbers
Croatia also uses the European number for emergencies 112, but specific numbers also exist 92 for the police, 93 for the firemen and 94 for ambulances.
The Croatian National Tourist Board also operates 062 999 999; reachable from anywhere in the country, it connects you to travel counselors for only the cost of the call. This "Croatian Angels" service is available in Croatian, English, German and Italian from March to October.
Power Supply
220 V, frequency: 50 Hz
Water in Croatia
Tap water is safe to drink in all of Croatia.
One of the things to know before your travel to Dubrovnik is a couple of words in the native language. "Hvala" (Thank you) and "Doviđenja" (Goodbye, pronounced as do-vi-gen-ya). Being polite and respectful of the culture and traditions goes a long way in every country.